On Sunday 18 August 2019 a presentation took place to award Life Membership to Jack Kilroy and Ted Morrison.
Jack Kilroy received his lifetime membership from football secretary Andy Carter. Jack hass been involved with our club in every position for over 50 years.
One of Blackbrook Royals founders Ted Morrison got presented with his lifetime membership for his 44 years involvement with the club. Ted is Grandad to our very own U11s Blues coach & Committee member Andrew Bates.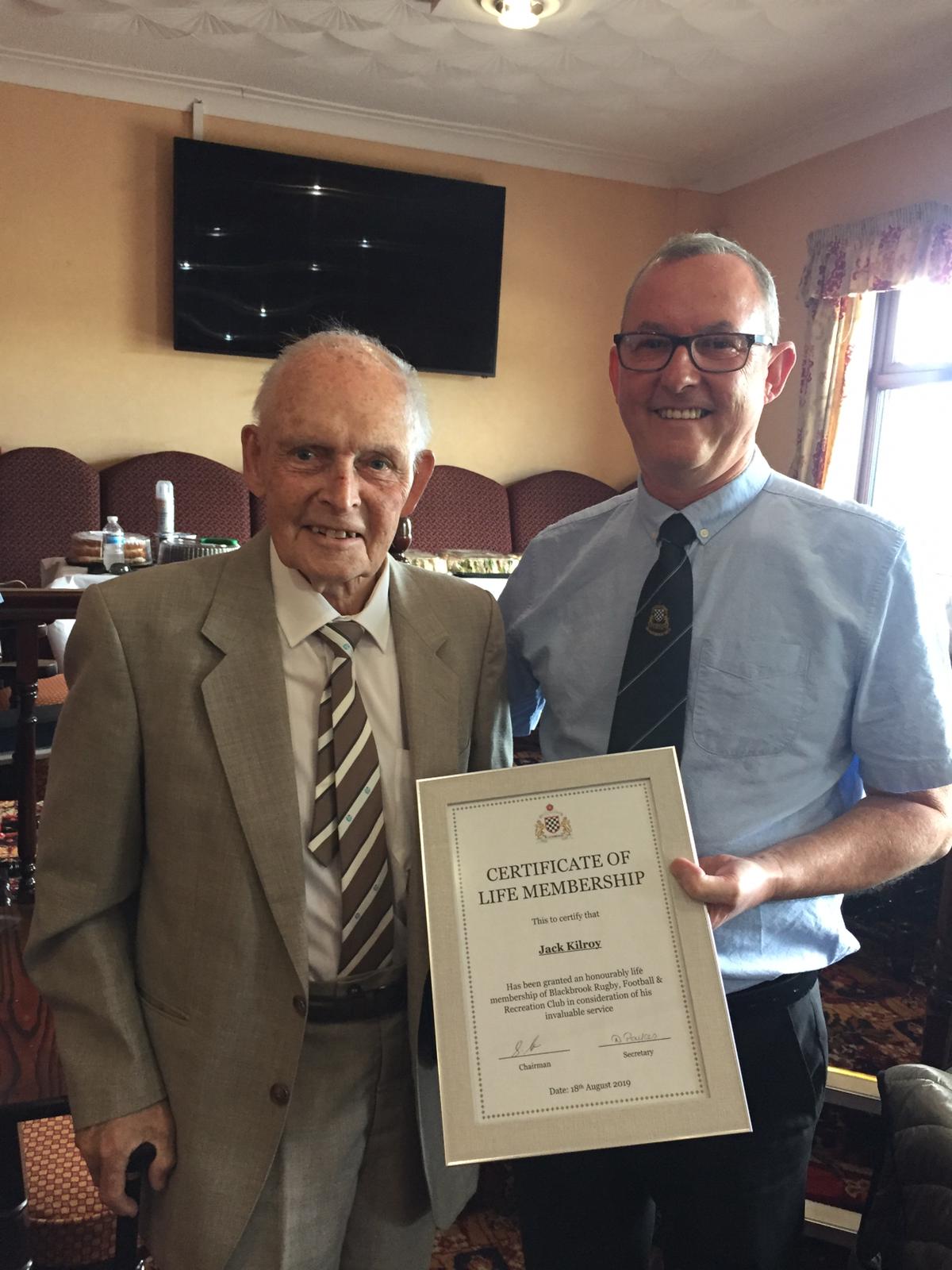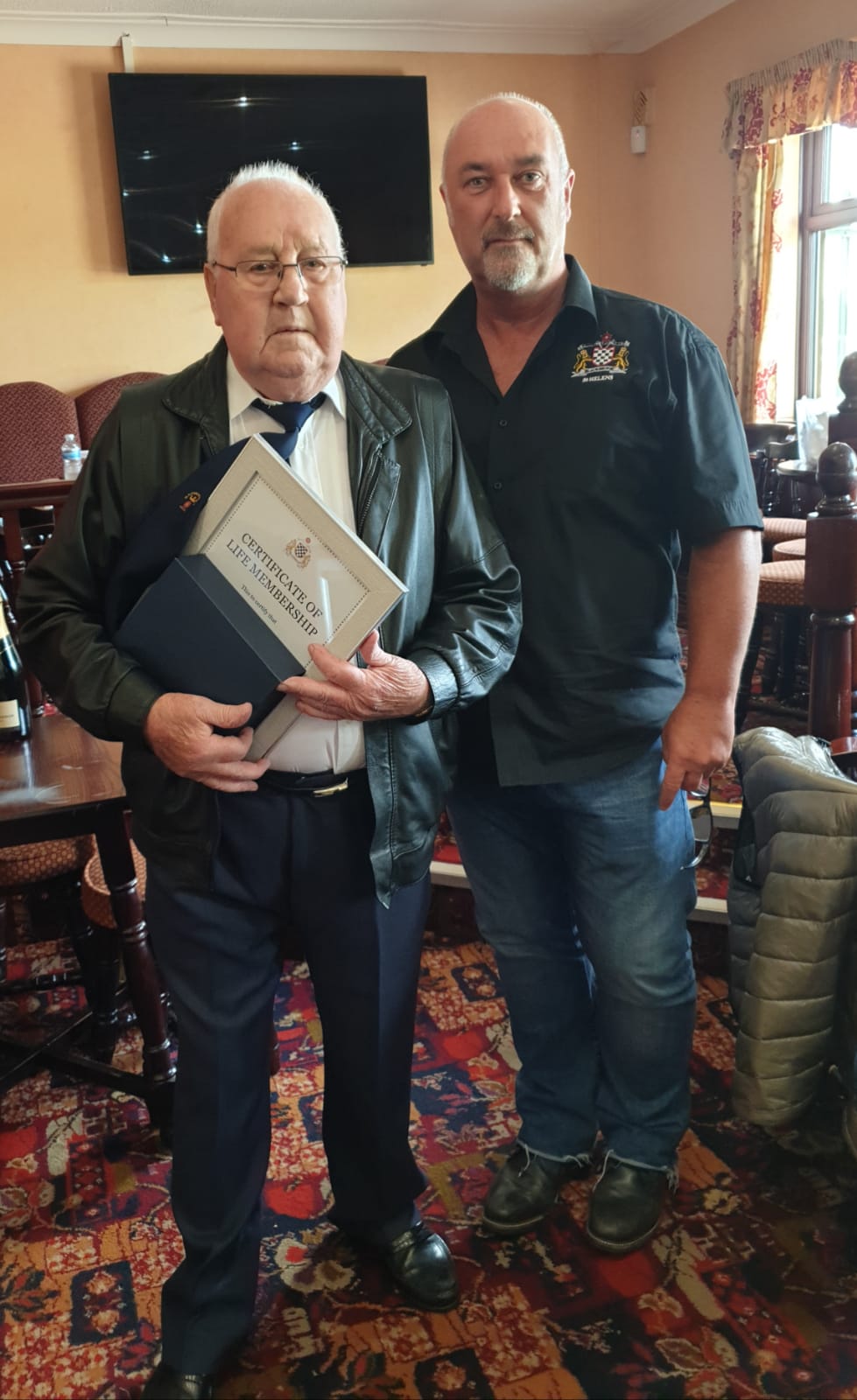 Thank you Jack and Ted for your continued support.