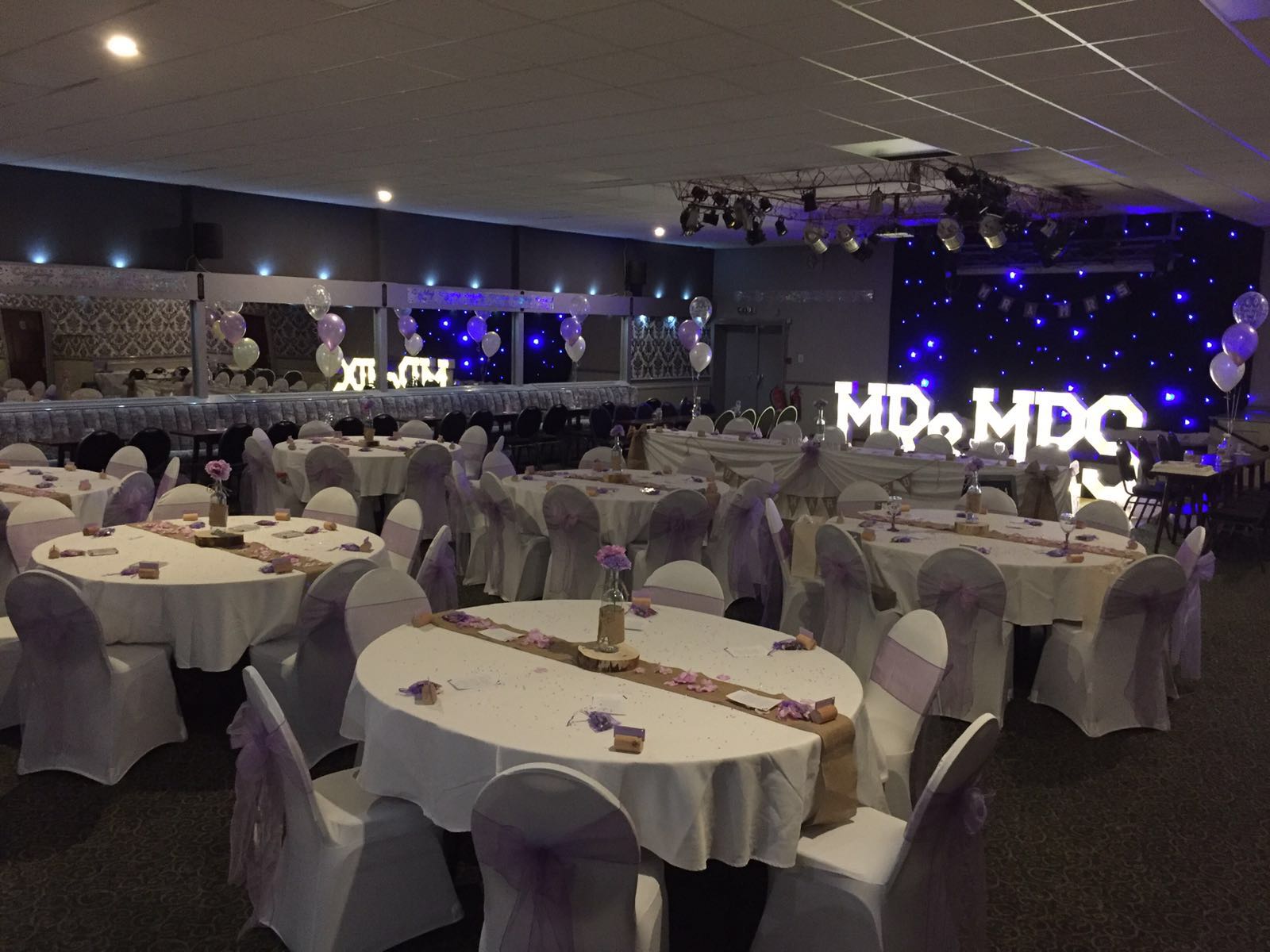 To book Blackbrook's function room please contact us on 01744 730492 (please leave a message) or email: ClubBookings@BlackbrookRugby.co.uk
For a nominal fee you can have access to the room which seats 200 people, has a stage, dance floor and full bar facilities plus kitchen should you require to use it for your own catering.
Whether it be a function or a forum, an 18th or an 80th our room is available and ideal for you.
A booking form will need completing at the club.